Duties of Sports Podiatrist
Duties of Sports Podiatrist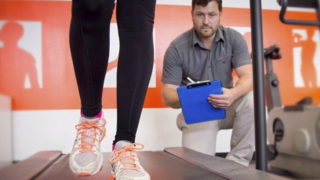 For athletes, taking care of their body is their first priority. They have to take care of every part of their body along with their well-being. A sports podiatrist is known as foot doctor but this is a misconception as they are not only foot doctor familiar with sports but also a highly trained specialist who understands the levels of sports injuries and sports performance. Much of their work is limited to the foot and ankle, but on rare occasions, they solve issues up to the kinetic chain as high as the neck. Many sports podiatrists perform surgeries, some screen the foot, and others manage injuries by combining manual therapies and helping athletes get the right prescriptions. A sports podiatrist is a clinical professional who is best at solving problems and treating athletes. Sometimes, they are also involved in the research. This shows how this profession is a wide one.
Every time the foot hits the ground, a lot of force travels upstream through the bones and connective tissue. Good sports podiatrists help manage the forces properly by doing damage control; they don't fix everything because they can't resolve everything. That requires a group effort. Finding a great podiatrist who is local may not be possible, so expect to travel. And look for one who not only understands foot function but also total athlete health. Perth podiatrists also have specialization in this field. They can work with athletes when required.
Some of the most important point to consider by sports podiatrist are foot assessments, shoe assembling, bones diseases, training and results. Foot assessments include checkup of the foot. The stability is checked through some devices which can tell is the person can still participate or not. A good podiatrist checks up on the same person several times to make sure of the final observation. Some processes to check to take time while some are quick tests. Next step, is shoe assembling. This includes finding the perfect shoe for the foot according to the athlete's size and sport. This is a difficult task as different styles are worn differently so finding perfect sneakers are also an important task. Finally, the foot is regularly checked up upon to look for any type of bone or muscle issue. These type of diseases can pose to be a difficulty for the athlete and have to be cured as soon as possible. At last, the results and conclusions are drawn which show the final statistics of the athlete. The athlete is trained according to the need and then promoted up to qualify as a working athlete with cleared forms.