Infections caused by impure contact lenses case
Infections caused by impure contact lenses case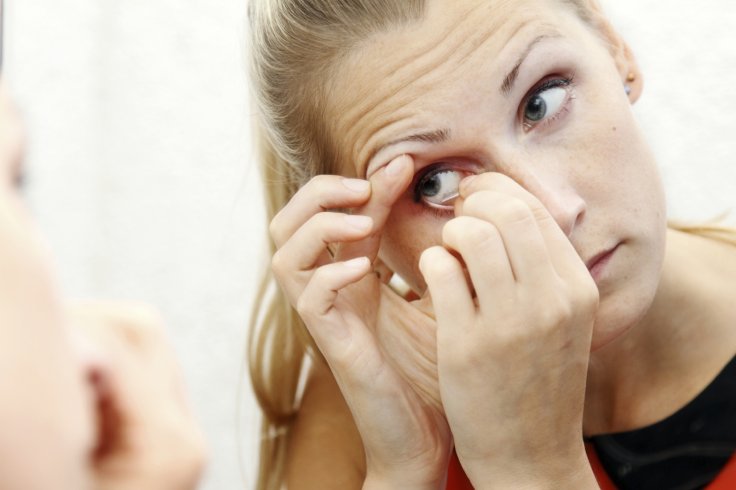 Microbial corneal infection is the most severe and most widespread problem and it occurs due to contact lenses. It can destroy the vision power of a person. It is being considered that contact lenses cases cause this vision threatening eye disease. This is a infection which is now being recognized as a very dangerous one because it can cause blindness and morbidity or even it can kill a person too.  it is a fact that cornea is the most sensitive part and common site fungal infection but other parts of eye such as eyelids, orbit, sclera and or many more got infected through it.
These cases are known as the potential source of pathogens which is a corneal ulcer and the moorfield eye hospital has claimed that these new cases are becoming the most general threat for corneal ulcers. Impurities that have been removed from patients of corneal ulcer of contact lenses are same as those which have been found from lenses case of the person.
Acanthamoeba a study of bacterial and fungal infectivity of contact lenses cases, did the researched from the lense of a person who regularly wore cosmetic contact lenses about bacterial and fungal infection caused by these cases. The result of the study showed that 24% of cases are being colored by fungi which has Cladosporium species and Candida species other fungi have Fusarium solani, Phoma and Exophiala.
A current study on Ophthalmic Mycoses said that with the already mentioned impurities of fungi there are other which are dominant and those are Scedosporium and "dematiaceous fungi. This study has been accurate till now in the identification of genus and species causing fungal infections.
At one time a patient was diagnosed with a fungal infection called Arthrobotrys oligospora but later it was said that the infection was Cephaliophora irregularis, same patient was diagnosed having   Scedosporium prolificans which was due to preserved lenses.
There was a study on the drying solution and evaporation of lenses which proved that they can prevent Fusarium but it was also said that they are not 100% effective in killing this infection.
The infections caused by these impurities of cases are not limited and there are as many reason which cause these impurities in the lenses cases such as not proper sterilizing and disinfecting the lenses,  use of dirty lenses cases, dirty lenses solutions, wearing them when have eye infection or getting something in the eye when wearing lenses, these all are the reasons for cases getting impure to cause life threatening eye diseases.