Things Included in Emergency Dentistry Services
Things Included in Emergency Dentistry Services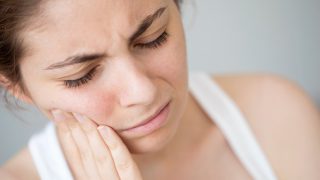 Emergency dentistry services include all dental services that are provided by professional dentists in case of any issue related to teeth and tissues around teeths. If a person has any issue relevant to tooth pain or tooth sensitivity, he should consult a dentist to resolve these issues before the situation turns severe.
The following things are included typically in dental emergencies and professional emergency dentistry
services provide the cure for these conditions.
1.  Dental Pain
It is an Unpleasant sensational experience associated with injury of the tooth or associated tissues. This bad sensational effect is also termed as tooth pain. The tooth pain that originates from dental pulp is specifically termed as odontogenic pain.
When the inflammation associated with pulp extends to periradicular tissues then the associated effect is termed as peri-radicular pain.
2.  Dental Trauma
The injury associated with hard or soft tissues of the oral cavity and face is termed as dental trauma. Dental trauma includes the various injuries associated with hard dental tissues, pulp, and periodontal tissues. Crown infraction, Enamel fracture, and root fracture are common pulp and hard dental tissue injuries. While concussion, extrusion, lateral luxation are few examples of periodontal tissue injuries.
3.  Restorative Emergencies
Lost and broken filling, broken crown and broken denture are few examples of restorative emergencies. Discomfort caused by dislodged filling, pain associated with mobility of tooth in the socket and documentation of the crown are usual conditions that need restorative treatments.
4.  Broken or loose implants
Inflammation causes fall of implants or its components that may be taken into dental emergencies. The survival of implants is mostly affected by inflammation.  Proper use of recommended antibacterial mouthwashes can reduce inflammation associated with implants due to which survival chances of implants increases.
Oral medical and Surgical issues
Some medical and surgical conditions associated with the face, lips and teeth tissues can lead to dentistry emergencies and dentists treat these issues according to symptoms.
Orofacial swelling is the abnormal enlargement of face tissue due to accumulation of fluid in tissues.
Cellulitis mostly occurs due to bacterial infection in facial tissue. Swallowing of face tissue is a common symptom.
Pericoronitis is a condition associated with inflammation in tissues of the crown. This issue usually occurs due to the partial eruption of teeth.
Dentistry emergency services, such as an emergency dentist in Greensboro NC, are provided for the treatment of damaged tissues and inflammatory symptoms associated with dental pathologies. Professional dentists, usually, examine the oral cavity and mouth and then provide treatment according to their diagnosis for instant recovery.